Save to your Calendar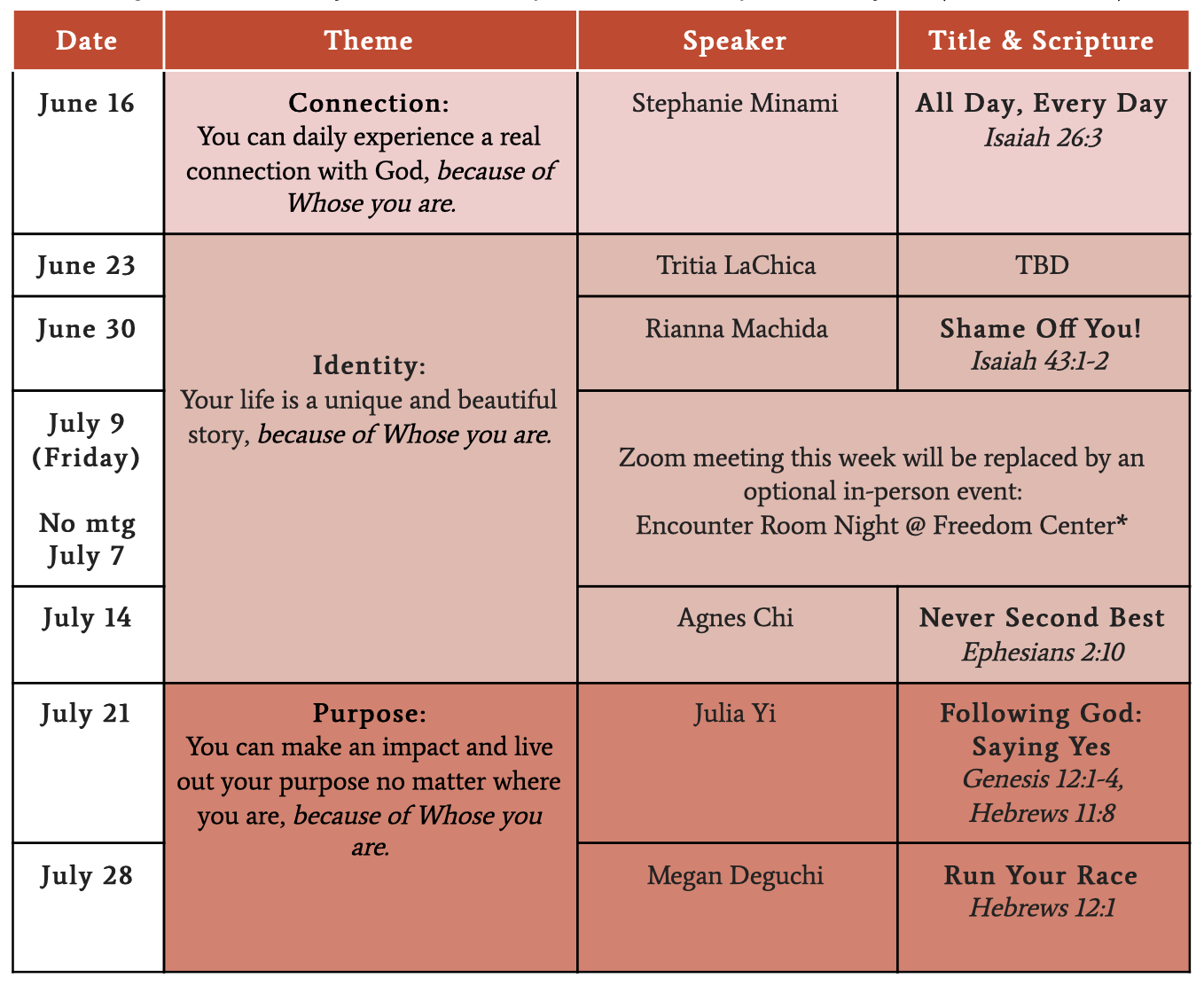 *Information about Encounter Room Night:
-What it is: Optional, in-person event (pending state regulations)
-When and where: Friday, July 9, 7-9 pm @ Freedom Center
-Purpose: To have an encounter with Jesus
-Sign-ups will be required as capacity is limited. More details to come!
-State-recommended Covid-prevention protocols will be followed.
Sign Up Here