This event has already occurred
Save to your Calendar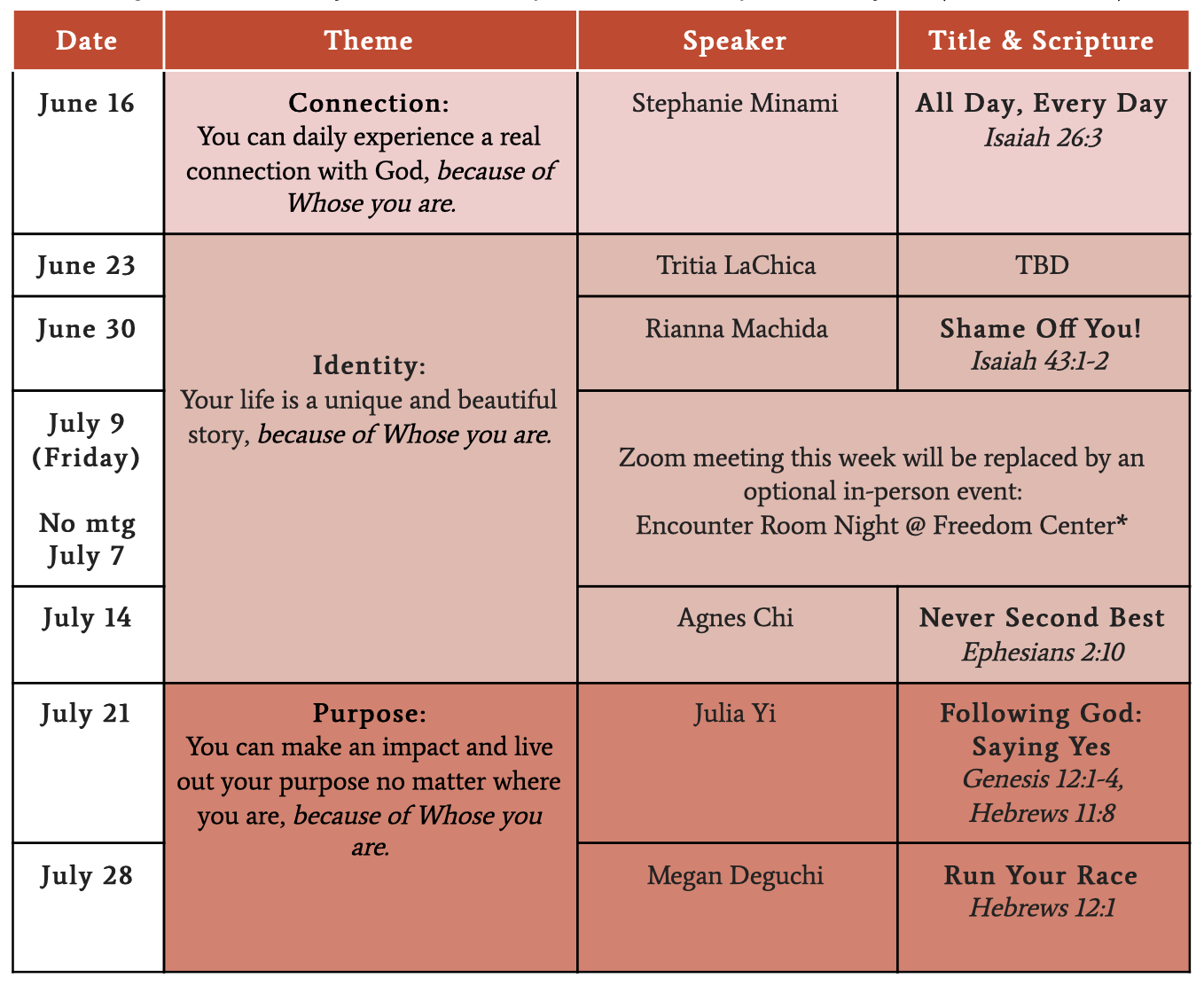 *Information about Encounter Room Night:
-What it is: Optional, in-person event (pending state regulations)
-When and where: Friday, July 9, 7-9 pm @ Freedom Center
-Purpose: To have an encounter with Jesus
-Sign-ups will be required as capacity is limited. More details to come!
-State-recommended Covid-prevention protocols will be followed.
This registration form has closed, but it's not too late to join the Women's Summer Bible Study! Please email Kristin and Tritia at kristinysaito@gmail.com and tritialachica@gmail.com to sign up. Include your name, email address, phone number, and the name of the person who invited you, if applicable. Thank you, and we look forward to seeing you!